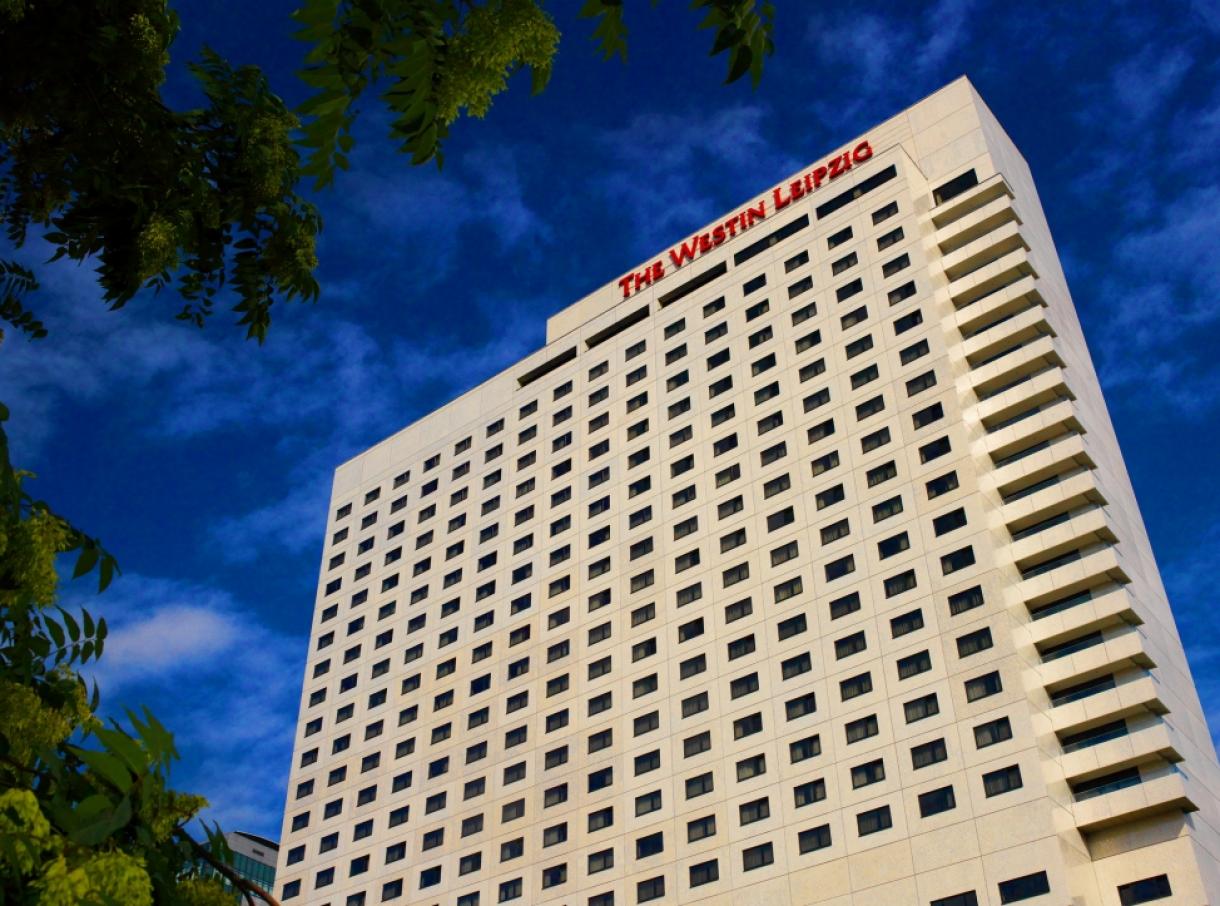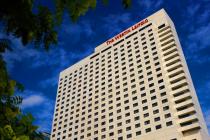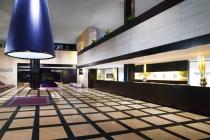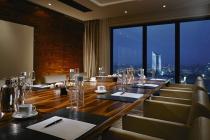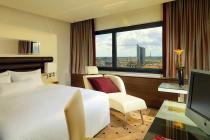 Select
Distances
Hauptbahnhof Leipzig
0.3 km
Flughafen Leipzig/Halle
18 km
Contact
The Westin Leipzig
Gerberstrasse 15
04105 Leipzig
More in Leipzig
Meeting Rooms & Combinations

n/a PAX

n/a PAX

n/a PAX

n/a PAX

n/a PAX

20 PAX

36 PAX

60 PAX

40 PAX

20 PAX
Mendelssohn
Size: 64.00 sqm

20 PAX

36 PAX

60 PAX

40 PAX

20 PAX

n/a PAX

n/a PAX

n/a PAX

n/a PAX

16 PAX

20 PAX

30 PAX

40 PAX

40 PAX

20 PAX
Blauer Salon
Size: 254.00 sqm

30 PAX

63 PAX

130 PAX

100 PAX

30 PAX

40 PAX

60 PAX

140 PAX

120 PAX

n/a PAX
OBERGESCHOSS
Size: n/a sqm

n/a PAX

n/a PAX

n/a PAX

n/a PAX

n/a PAX

20 PAX

36 PAX

60 PAX

40 PAX

20 PAX

20 PAX

36 PAX

60 PAX

40 PAX

20 PAX
Wittenberg
Size: 68.00 sqm

20 PAX

36 PAX

60 PAX

40 PAX

20 PAX
Potsdam/Meissen
Size: 113.00 sqm

36 PAX

81 PAX

120 PAX

90 PAX

36 PAX
Meissen/Wittenberg
Size: 115.00 sqm

36 PAX

81 PAX

120 PAX

90 PAX

36 PAX
Potsdam/Meissen/Wittenberg
Size: 166.00 sqm

54 PAX

117 PAX

200 PAX

140 PAX

54 PAX
Potsdam/Meissen/Wittenberg/Foyer
Size: 322.00 sqm

n/a PAX

140 PAX

260 PAX

200 PAX

n/a PAX
Ballsaal Foyer
Size: 151.00 sqm

n/a PAX

n/a PAX

n/a PAX

n/a PAX

n/a PAX
Ballsaal A
Size: 234.00 sqm

40 PAX

126 PAX

200 PAX

200 PAX

40 PAX
Ballsaal B
Size: 119.00 sqm

36 PAX

81 PAX

120 PAX

80 PAX

36 PAX
Ballsaal C
Size: 116.00 sqm

36 PAX

81 PAX

120 PAX

80 PAX

36 PAX
Ballsaal AB
Size: 353.00 sqm

57 PAX

234 PAX

340 PAX

320 PAX

57 PAX
Ballsaal BC
Size: 235.00 sqm

40 PAX

120 PAX

200 PAX

200 PAX

40 PAX
Ballsaal ABC (klein)
Size: 469.00 sqm

n/a PAX

300 PAX

550 PAX

430 PAX

n/a PAX
Ballsaal gesamt (gross)
Size: 561.00 sqm

n/a PAX

340 PAX

700 PAX

500 PAX

n/a PAX
BUSINESS ETAGEN
Size: n/a sqm

n/a PAX

n/a PAX

n/a PAX

n/a PAX

n/a PAX

n/a PAX

n/a PAX

n/a PAX

n/a PAX

n/a PAX
Boardroom 6003
Size: 31.00 sqm

n/a PAX

12 PAX

20 PAX

n/a PAX

n/a PAX
Boardroom 6006
Size: 62.00 sqm

14 PAX

18 PAX

30 PAX

n/a PAX

14 PAX
Boardroom 6031
Size: 40.00 sqm

14 PAX

12 PAX

24 PAX

n/a PAX

14 PAX

n/a PAX

n/a PAX

n/a PAX

n/a PAX

n/a PAX
Boardroom 7174
Size: 40.00 sqm

14 PAX

12 PAX

24 PAX

n/a PAX

14 PAX

n/a PAX

n/a PAX

n/a PAX

n/a PAX

n/a PAX
Boardroom 801
Size: 41.00 sqm

14 PAX

16 PAX

35 PAX

n/a PAX

14 PAX
Boardroom 802
Size: 60.00 sqm

18 PAX

24 PAX

40 PAX

n/a PAX

18 PAX
Boardroom 803
Size: 85.00 sqm

18 PAX

30 PAX

60 PAX

n/a PAX

18 PAX
Boardroom 804/ 805/ 806/ 807
Size: 19.00 sqm

n/a PAX

n/a PAX

16 PAX

n/a PAX

6 PAX
Boardroom 808/ 809
Size: 39.00 sqm

14 PAX

16 PAX

36 PAX

n/a PAX

14 PAX
Boardroom 810/ 811
Size: 39.00 sqm

14 PAX

18 PAX

36 PAX

n/a PAX

14 PAX
Boardroom 810 + 811
Size: 78.00 sqm

n/a PAX

36 PAX

80 PAX

n/a PAX

n/a PAX
Boardroom 815
Size: 35.00 sqm

n/a PAX

36 PAX

n/a PAX

n/a PAX

20 PAX

n/a PAX

n/a PAX

n/a PAX

n/a PAX

n/a PAX
Boardroom Titania
Size: 55.00 sqm

n/a PAX

n/a PAX

n/a PAX

n/a PAX

16 PAX
Boardroom Portia
Size: 17.50 sqm

n/a PAX

n/a PAX

n/a PAX

n/a PAX

8 PAX
Boardroom Ophelia
Size: 17.50 sqm

n/a PAX

n/a PAX

n/a PAX

n/a PAX

8 PAX

8 PAX

n/a PAX

n/a PAX

n/a PAX

10 PAX

14 PAX

20 PAX

40 PAX

n/a PAX

14 PAX

40 PAX

63 PAX

140 PAX

80 PAX

40 PAX
Description
The hotel
Retreat to The Westin Leipzig, located in the heart of one of Germany's most famous cities.
Leipzig - city of music: hardly any other city in the world has a musical history which can quite match Leipzig's. Names like Johann Sebastian Bach, who headed St. Thomas's Boys Choir from 1723 to 1750, and Felix Mendelssohn who conducted the Gewandhaus Orchestra from 1835 - 1847 and founded Germanys first music conservatory in Leipzig are inseparably linked to the city. But also Robert and Clara Schumann, Richard Wagner and many more lived, studied and worked here and significantly formed Leipzigs history. Today Leipzig attains its reputation as city of music by numerous annually held festivals as there are the 'Leipzig Bach Festival', the 'City Festival', the 'Classic Open', the 'Jazz Festival' or the 'Mendelssohn Festival'. The Leipzig Gewandhaus Orchestra or the Thomaner Choir travelled through the world and played in sold-out concert halls in Japan and the USA and the Leipzig Opera House stages spectacular traditional and modern operas and ballets.

rooms and suites
Featuring a beautiful design that combines both local history and contemporary European décor, The Westin Leipzig offers a variety of thoughtful services. Relax by Leipzig's largest hotel swimming pool or reinvigorate your mind, body, and soul at our fitness center.
The newly renovated guest rooms offer a fascinating view of the city of Leipzig. Our beautifully appointed junior suites and suites each feature our signature Heavenly Bed® for a relaxing night's sleep. In all our guest rooms we offer wired High Speed Internet Access. W-LAN is serviceable in our public areas

wellness
Relax by Leipzig's largest hotel swimming pool or reinvigorate your mind, body, and soul at our fitness center. We feature massage services, sauna, two infrared heat cab, RunWESTIN featuring the Running Concierge for guided runs three times a week, and a Fitness Bar serving fresh squeezed juices and fresh salads.

restaurants
Culinary delicacies await you at the Restaurant GUSTO. The menu of fine regional and International dishes are served in a sleek modern atmosphere.
Professional sushi masters will prepare your dish right in front of you at YAMATO, our genuine Japanese restaurant. You'll quickly see why it has the reputation as one of the best in Germany.

Our FALCO Gourmet Restaurant offers an excellent menu of fine cuisine which has been decorated with two stars by the Guide Michelin. Situated on the 27th floor, it's an exclusive haven from which to watch the vibrant city slow down. Select your wine from our extensive wine cart or from our walk-in wine cabinet. Savor a whiskey at the adjacent FALCO Bar & Lounge and enjoy breathtaking views of the city.

At the end of a long day, you can still enjoy delicious menu choices in the quiet sanctuary of your own room. 24-hour room service is available every day.

conference and events
Our 51 conference rooms are equipped with the latest technology and provide enough space for congresses and other events. In addition, you will find a 4000 sqm area for expositions.

All rooms provide air condition, WLAN connection and are naturally lit.

location
Taxi stand right at the hotel, sufficent parking sites and a direct transportation service to the airport (15 min) and Leipzig Fairground (8 min, actual transfer times at our reception desk) by ICE-train from the Main station.
Wellness
refresh your body, widen your soul !
Discover a place to relax and renew. We welcome you with all senses, even while entering the hotel. Imagery, fragrances and sounds, which renew your soul. Leave the daily routine and accompany us along and enjoy a relaxing and harmonious cultural journey through time. You have found the perfect place to nourish your soul and get up to new spheres.

Pick a spot to relax and let your mind wander. From Leipzig's largest hotel swimming pool to our sauna, in-house massage service, fitness studio and two infrared heat cab, there is something for everyone.

Continue that good feeling at the Fitness Bar where we'll serve you a vitamin boost, crisp salads, freshly squeezed juices, and a smile!

Designed and certified by Runner's World Magazine, Runner's World Maps are available to our guests and feature 3-mile and 5-mile jogging/walking routes from our hotel as well as local running tips. To help you keep up with your fitness routine, we now offer New Balance® shoes and socks
for you to use during your stay for only EUR 5,00.